'I cannot teach anybody anything, I can only create an environment in which they can learn'
David Kolb
Barefoot Trainers is a learning and development organisation, providing training and coaching across a range of leadership and interpersonal skills.  We work with professional trainers and coaches in order to deliver the quality of service you would expect.  We provide challenging and thought provoking sessions with a friendly, relaxed and fully interactive approach.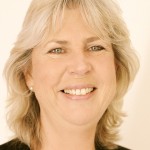 Louise Turner, Director,  Leadership Trainer & Executive Coach
Louise has over 20 years' experience in training and coaching and balances her time equally between working with groups and coaching individuals.  Her background is in the hotel industry, where she was part of the management team in two iconic London hotels.  After living in the USA for several years she returned to England and set up her own small business which she successfully ran for nine years.
She is fully qualified in  'Personal Performance Coaching'  and in 'Corporate and Executive Coaching' and the highest award, Level 7, for 'Strategic Leadership' from the Institute of Leadership and Management. She is accredited to deliver the the personality strength profiler using the DISC method.
With her passion for supporting people to achieve their ambitions and the combination of her  friendly, professional approach and life experience, she makes it easy for her clients to feel comfortable and safe. As a result, they are well placed to gain maximum value from their sessions and explore challenging issues in a non threatening, relaxed, and often fun, learning  environment.
Having a collaborative network with a highly engaged and qualified team enables us to deliver an individual service for each client.
Book your free 30 minute Skype consultation with us to: manage to motivate
A sample of recent clients: