"I have been receiving one to one coaching from Louise Turner. The sessions have been extremely beneficial in helping me to identify and focus on the issues that has been important to achieve my business goals.
Our business was started in October 2010, and in a short time our turnover has grown considerably, which has created the challenges that growth within a small business entails.
Our coaching sessions have proved invaluable. Having the opportunity to discuss these challenges in a confidential and non-threatening environment has enabled me to have much more clarity in decision making and finding appropriate solutions, particularly around staffing issues.
The investment in time and money has been paid back time and again. Louise would be an excellent addition to any company going through similar experience. I highly recommend her."
Sarah Knight, Manager, HfH Healthcare

---
"I am more focused in my role as a manager as well as my day to day role.
I am using the planning techniques with certain areas of my job role. I have learnt to set dates for not only the key deadline, but for the takes building to the deadline as well.
I feel more confident about my skills, my style and my abilities to manage the team.
My team are working well together and focused, and with our monthly meeting this has meant we are all feeling more in control and aware of what is happening at any given time."
Laura Wakefield, Centre Manager, PTS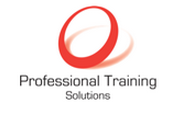 ______________________________________________________________
Louise has been working with Professional Training Solutions Ltd. (PTS) as a coach providing support to our Business Manager over the past four months. Previously to this Louise had provided consultancy services to training staff as PTS has undergone a period of growth over he past year.
As PTS has grown it was felt that existing staff who have taken on more responsibilities and needed additional support and guidance outside of attending training courses. Working with Louise has enabled our Business Manager to focus on skills and areas of development she has needed to ensure business objectives are met.
During this time Louise has provided a professional service and reported back to senior management on progress. We have been extremely pleased in the way Mentoring and coaching has taken place and we hope to continue to see the benefits within our business over the coming years.
Sharon Lock
Director    13thMay 2014
Professional Training Solutions Ltd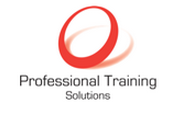 ______________________________________________________________
"The programme was thorough, relevant, interesting and tailored.  The approach was personal and engaging, moving at a strong pace, in a structured way.  Each session was well prepared and thought provoking, with very specific action and techniques that we can and will use."
Director
Fredereck SAGE Co. Ltd
26th April 2016
______________________________________________________________